1-Day Course
Course History and Future Events
February 5, 2019 - London, England
August 17, 2017 - Kansas City, Kansas
This course is fundamental to anyone who wants to know how to configure Identity Panel and write reports. This course gives you a series of pre-assembled OneDesign reports you can use and modify.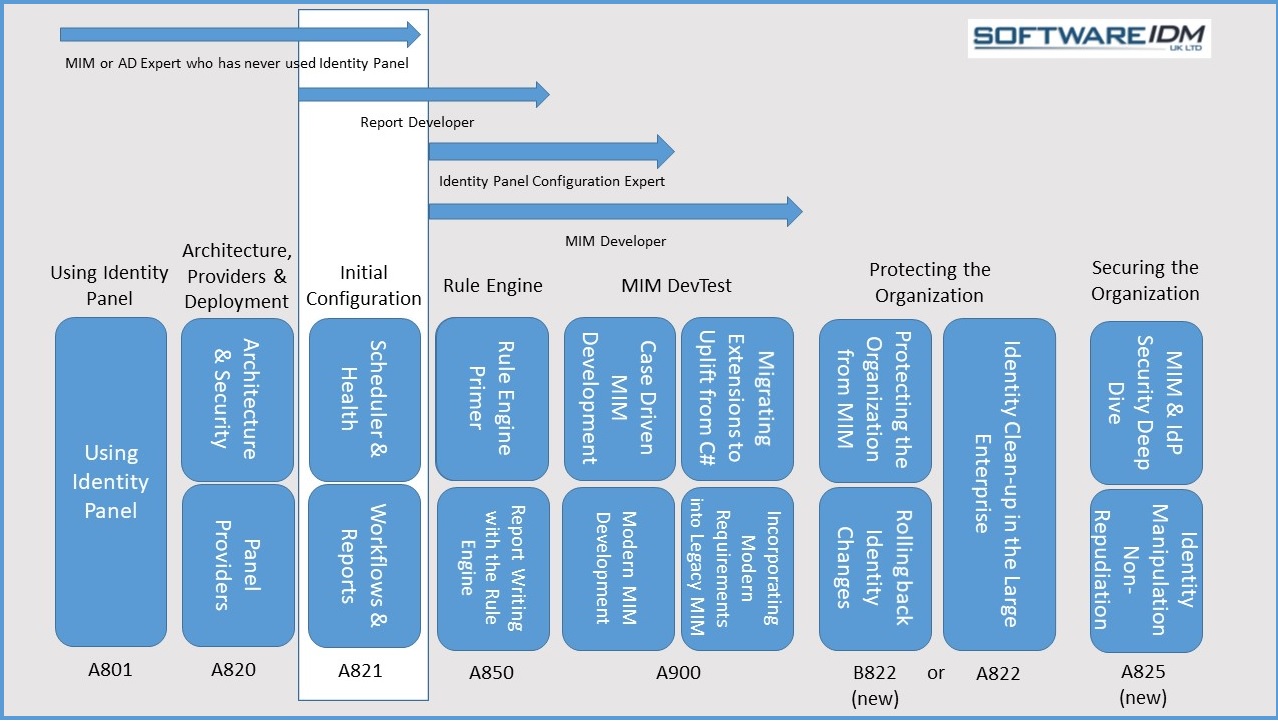 Prerequisites
Training course A801 - You must have attended course A801 to attend this course.
Additionally, you must be an engineer, developer, or architect in the technologies you plan to use with Identity Panel, based on your role in your Identity Panel project. For example, if you are going to responsible for reviewing the security of Identity Panel, you would need to be a security expert. If you are going to be responsible for Identity Panel and Microsoft Identity Manager (MIM), you should have an expert level knowledge of MIM.
Therefore, you must be an expert in one of these applicable domains or subject matters to attend this course.
Microsoft Identity Manager
Active Directory (ADDS)/LDAP
Active Directory Federated Service (ADFS)
Microsoft SQL Server
System or Network Security
System or Network Architecture
Software Developer
Report Writer
Some of the course material is available here:
https://softwareidm.app.box.com/v/a821
To view any of the prior course recorded video, you may need to download the WebEx Network Recording Player for .arf, which can be found here:
https://www.webex.com/play-webex-recording.html
A recording of a classroom course from London September 2017, can be found here:
https://meetings.webex.com/collabs/url/sOToabsOItHNFImYilUCdTbK7CDPQ1CuMrTxs8QFSJC00000
The respective training virtual machine (VM) is provided by opening a ticket here:
https://support.identitypanel.com/hc/en-us/requests/new
One you have your VM, you will connect to it using your computer's Remote Desktop (RDP).