COURSE ANNOUNCEMENT
SoftwareIDM will host Okta migration training in Bellevue, WA, U.S. on Thursday, 20 July 2023 at 9:00AM daily until 5:00PM. This course is ideal for customers migrating from Okta to the more mission capable Entra with SoftwareIDM.
This is for day 4 of a series which runs over a full week and covers HyperSync for Entra with Identity Panel, Service Panel, Access Panel, Access Panel PAM, and Test Panel along with Microsoft Entra solutions including Azure AD, Azure AD Connect, and Microsoft Entra Application Provisioning.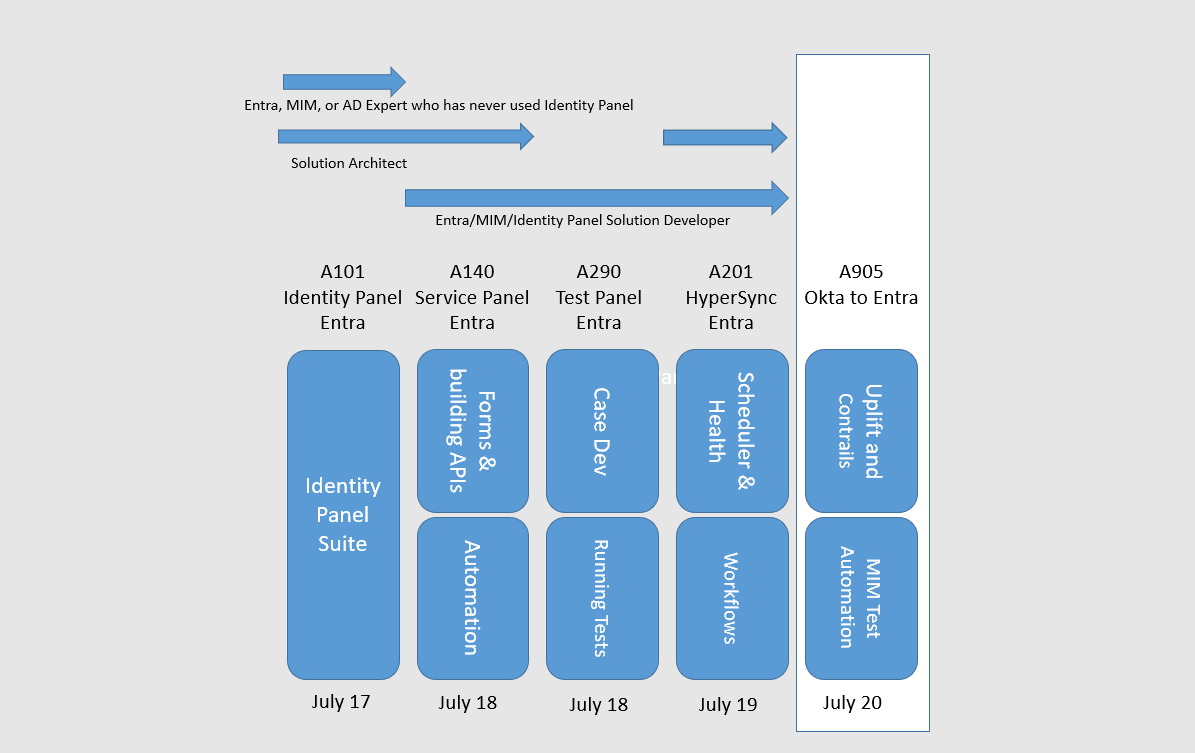 Syllabus Outline
Migrating from Okta to Entra
Project Discovery

Scanning Okta for application and account configuration
Using Access Panel for app migration surveys

Migration Aids

Replacing Okta provisioning service
Supporting hybrid operations with stateful sync
Consistency and progress reporting
Entra configuration as-built documentation
Automated testing for account synchronization

Post Migration

Using Identity Panel to meet reporting and compliance needs
Self-service and delegated account management tools
Click here for the full course M905 syllabus
Instructors: Peter Sidebotham and Bob Bradley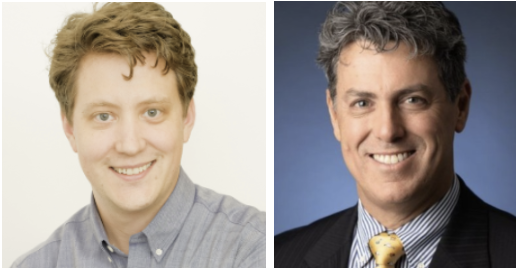 This course repeats and is part of a series that is designed to allow you to pick and choose your course attendance days based on your learning needs. This course will be offered again in London in the winter of 2023. We hope you will learn and return for you next learning goal from our list of course topics for administrators and developers. You choose only the days your need to attend this year, and then use what you learn, to then return for more advanced learning in the future. Training is designed to repeat and to evolve your skills and product use. The Knowledge Package training is designed to enable you to help your organization reach its implementations goal this year, then the next, and beyond.
Important Notes Regarding this Course:
Hard copies of the course manual will be provided to attending delegates
Course starts at 9:00AM
Lunch is provided
You will need to bring a laptop with WiFi
Who should attend?
This course is ideal for anyone who wants to see what Microsoft Entra Identity can become without the need for Microsoft Identity Manager (MIM). While HyperSync is complete and simple replacement for MIM it also provides a quick way to expand Microsoft Entra's provisioning capabilities.
If you are Microsoft Entra Identity Governance administrator, developer, or just looking for the best identity lifecycle project for Entra, this course is for you.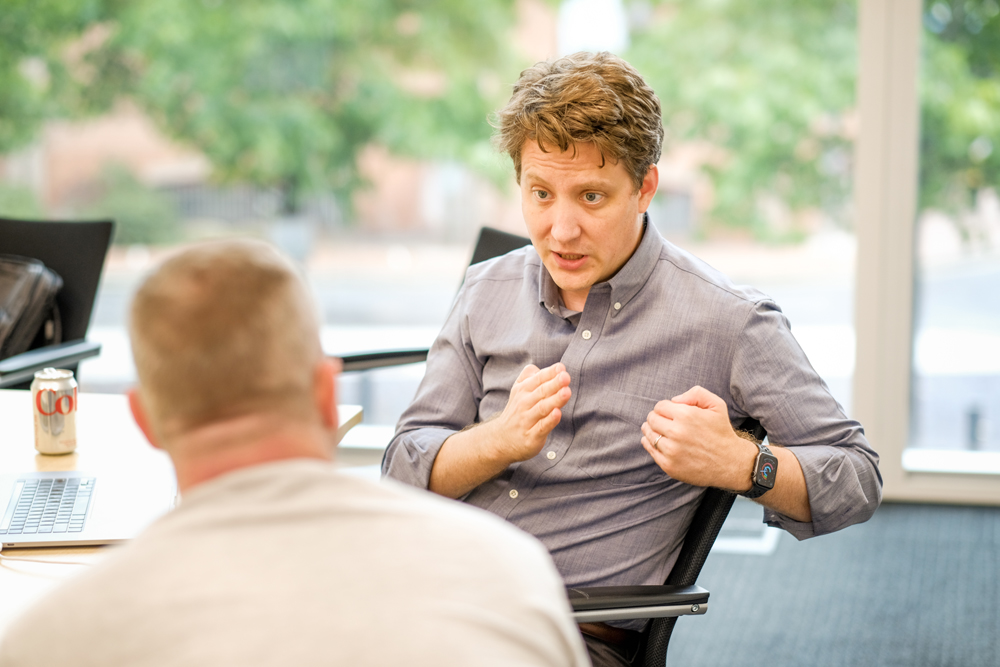 Prerequisites
Own a subscription to a Knowledge Package
Attended A101 or A801
Be a level 2 engineer or developer in one of the data sources you plan to use with Identity Panel, which must include one of the following:
Microsoft Entra Application Provisioning
Microsoft Entra HR Provisioning
FIM/MIM
Azure AD Connect
Active Directory, LDAP
Office 365
ServiceNow
Okta
Workday or SAP SuccessFactors
This Outlook invitation if for Tuesday through Thursday only. Day is for optional for those who already attended Identity Panel training. Use this Outlook invitation to RSVP for M900. Lunch, coffee, and snacks are included. Lunch includes a vegetarian option.
2018 156th Ave NE Building F, Suite 100, Bellevue, WA 98007