COURSE ANNOUCEMENT
SoftwareIDM is hosting training in London, U.K. on 23 November 2021. This course is the day 2 course of the week that will include SoftwareIDM's product HyperSync Panel and Access Panel.
This course now includes:
Identity Panel
Identity Panel with MIM
Identity Panel with HyperSync
Identity Panel with ADConnect
Identity Panel with AD, AzureAD, and Azure B2CTest Panel
Service Panel
Access Panel
Access Panel PAM
ServiceNow Integration
Integrations with Workday and Beeline
Click here for course syllabus

Your Instructor, Peter Sidebotham
This course is part of series being held the week of 22 November 2021 in London.
London, U.K. - 22 Nov 2021 - A801 - Using The Identity Panel Suite - Rm 1
London, U.K. - 22 Nov 2021 - A820 - Identity Panel Architecture and Security - Rm 2
London, U.K. - 23 Nov 2021 - A900 - HyperSync
London, U.K. - 24 Nov 2021 - A960 - Access Panel for Solution Architects and Admin
London, U.K. - 25 Nov 2021 - A970 - Access Panel Developer
This course repeats and is part of a series that is designed to allow you to pick and choose your course attendance days based on your learning needs. We hope you will learn and return for you next learning goal next year, since each topic will repeat, and new topics will be added. You choose only the days you need to attend this year, and then use what you learn, to only later return for more advanced learning. Training is designed to repeat and evolve to help you help your organization reach its implementations goal this year, next year, and beyond.
Perquisites
Requirement 1: You will need to have attended course A801 - Using the Identity Panel Suite or course A820 - Identity Panel Architecture, Providers, Security, and Deployment.
Requirement 2: You will need to have attended course A850 - Rule Engine Language & Report Writing. You meet this second requirement by viewing a pre-recorded version on this course here.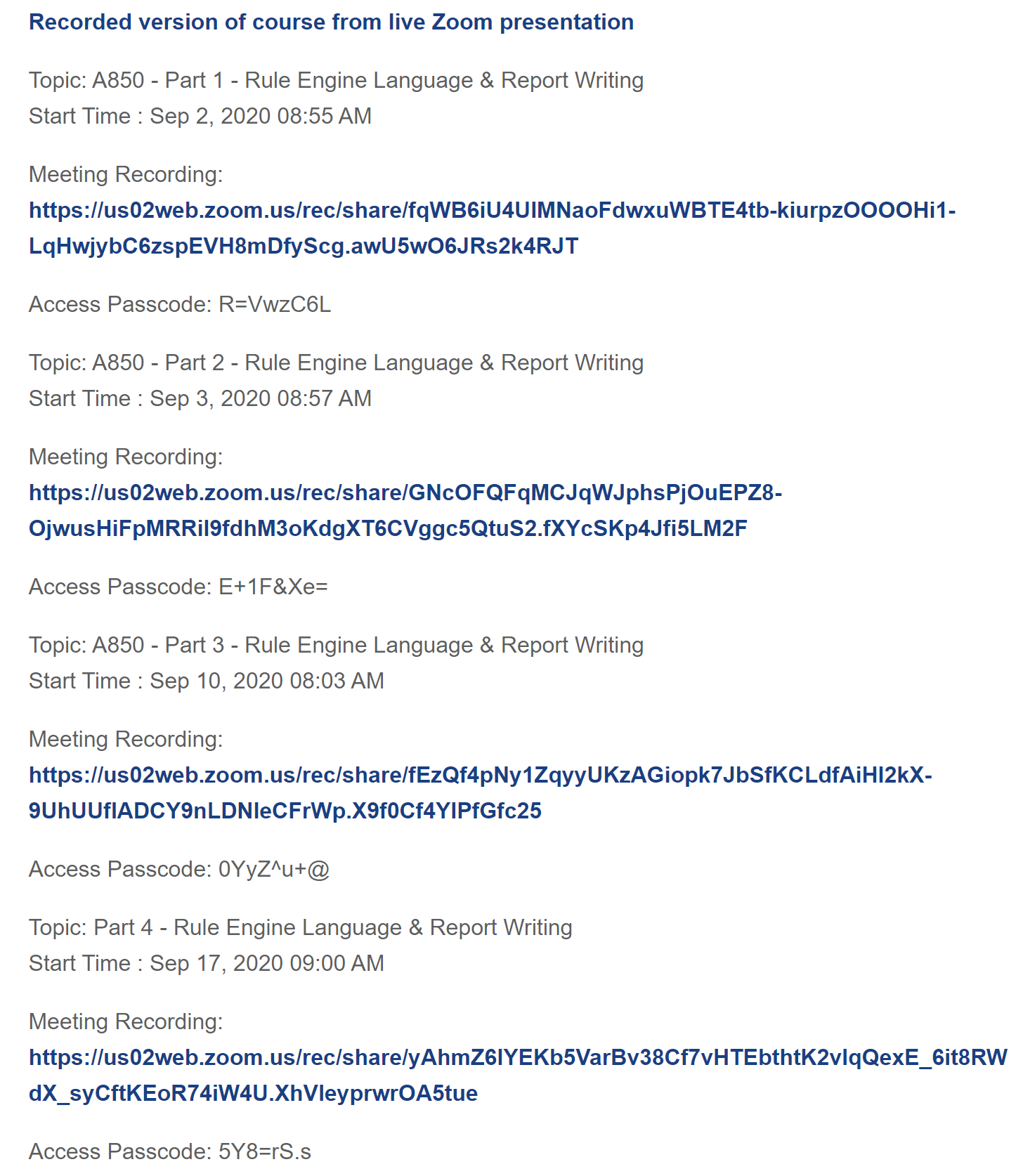 Important Notes Regarding this Course:
Course starts at 8:30AM
Lunch is provided
You will need to bring a laptop with WiFi
This course covers security architecture, and should be attended by your security review committee or personnel.
Venue
Regus - London, England - Paddington, London
Suggested Hotel
There are many hotels near the venue. We also recommend the...