Location:
Manchester Digital World Centre
1 Lowry Plaza, The Quays
Salford, Manchester, England M50 3UB
TEL: +44 1616017700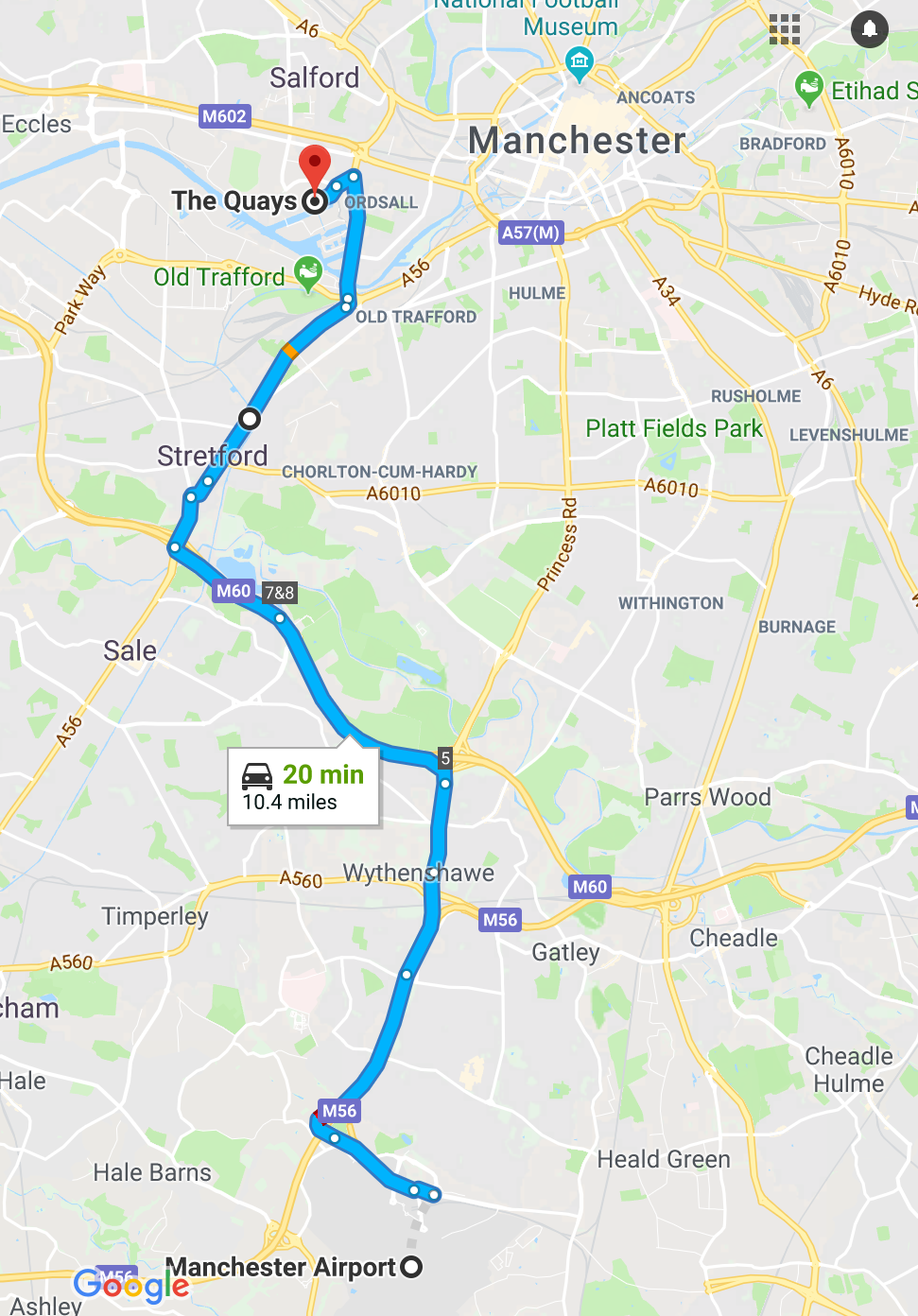 Media City is home to the BBC, ITV, the Lowry Outlet Shopping Centre, and the University of Salford. Also in the area is The Lowry, a theatre and gallery complex situated on Pier Eight, this amazing waterside building also houses an array of restaurants, cafés and bars. The thriving commercial centre of the Quays is a 20 minutes drive away from Manchester International airport. The stunning waterfront location has many restaurants, bars, general shopping facilities and a cinema, theatre and fitness centre. The Metrolink tram service stops a few minutes walk from the office space. Salford Crescent train station, a mile away, is on the Manchester to Preston Line and operates a regular service to Manchester Airport and Manchester Victoria.