Location:
Regus - Southampton Airport
Southampton International Business Park
International House, George Curl Way
Southampton, England SO18 2RZ
TEL: +44 2380302000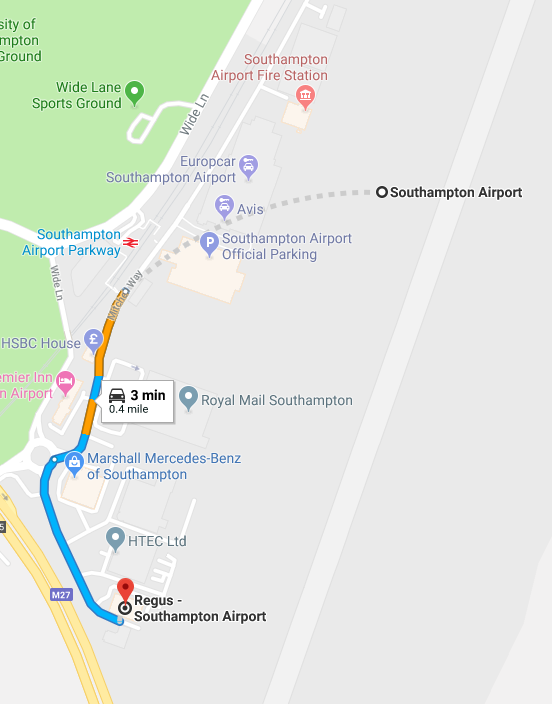 This centre is an outstanding south coast location next to Southampton airport with air, road and rail transport links on the doorstep. Regular launches and exhibitions held at the centre have contributed to its reputation as a hub of business and cultural activity. Southampton is an innovative and enterprising city with thousands of thriving organisations and tens of thousands of productive people. The most significant sectors in terms of businesses and employee numbers are distribution, tourism, banking and finance-related activities. It also has one of the top 10 research-led universities in the UK, which provides a wide range of services to the business community.