Location:
Regus - Bahnhofstrasse
Bahnhofstrasse 100
Zurich, Switzerland CH-8001
TEL: +41 445627070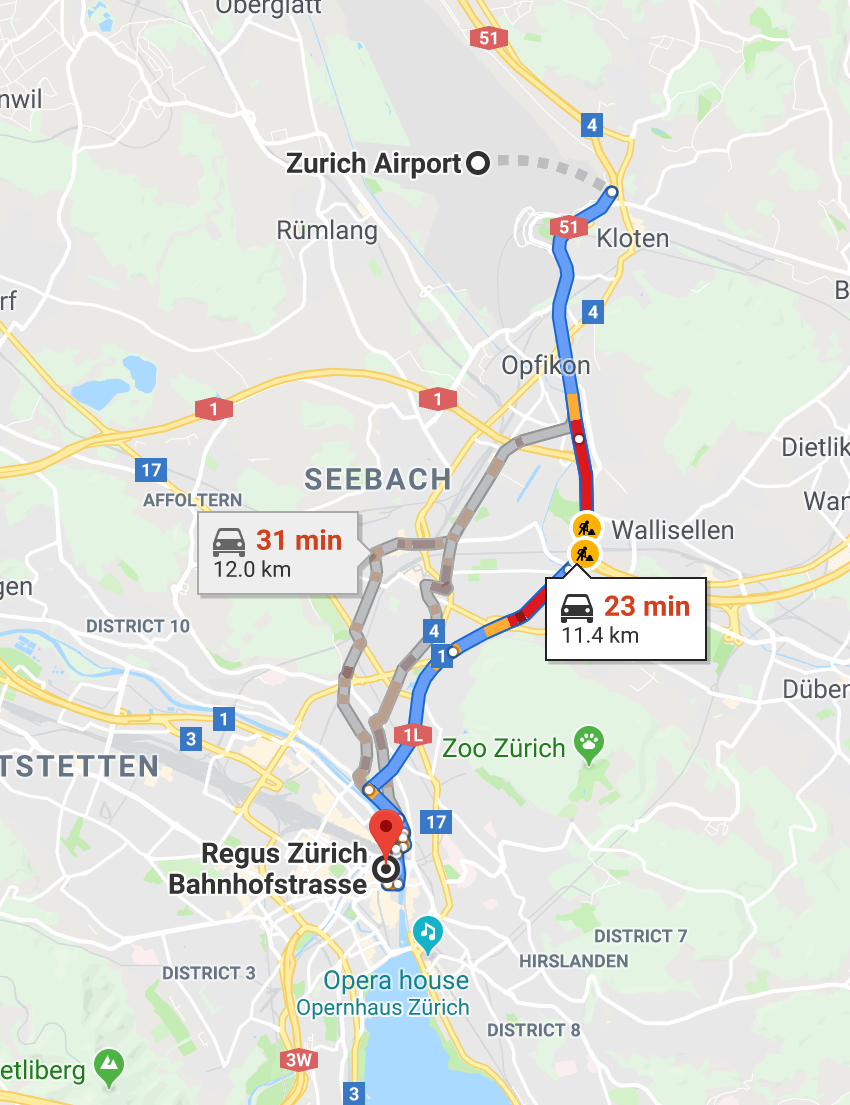 The centre on the famous Zurich Bahnhofstrasse offers you one of the most attractive business addresses in the world. Bahnhofstrasse is one of the top five shopping streets in the world, with numerous department stores, boutiques of large fashion designers, jewellery and watch shops as well as luxury hotels. Paradeplatz, which crosses Bahnhofstrasse, is considered the centre of the Swiss banking sector, prominently occupied by banks such as UBS, Credit Suisse and HSBC.
In the heart of this business district, very centrally located, the newly built flagship centre offers numerous amenities and a very attractive environment. A 2-minute walk from the centre is Zurich's main railway station, the city's main transport hub.