SoftwareIDM will host Identity Solution Testing for HyperSync in Dublin, on Thursday, 30 November 2023 at 9AM until 5PM. This course is designed for those who are responsible for building test suites and testing the organization's identity solutions.
This course is followed by W899 on Thursday and A940 on Friday.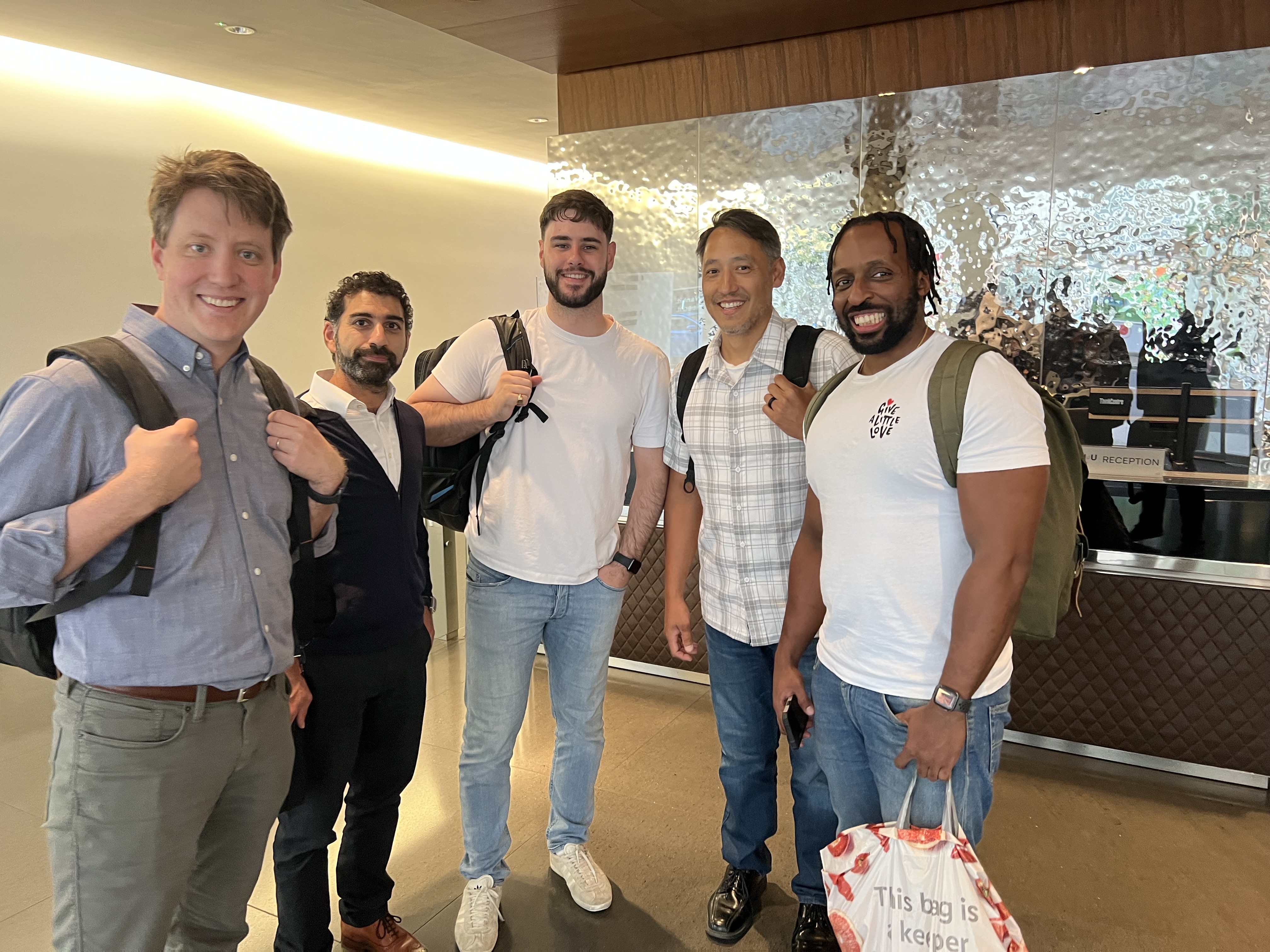 Additional event announcements
Instructors: Hugh Simpson-Wells and Peter Sidebotham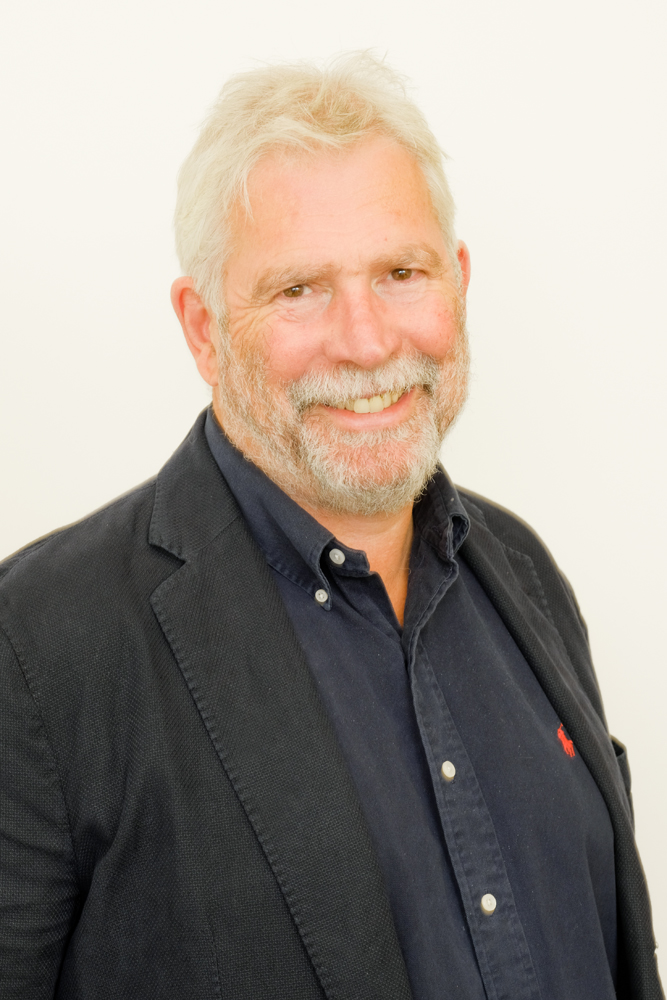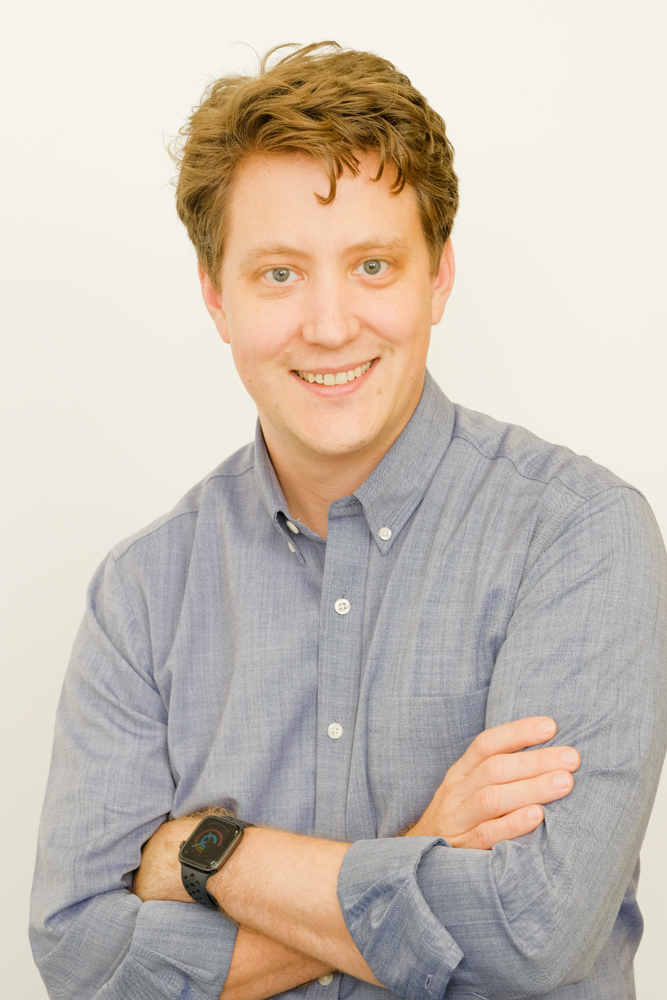 This course repeats and is part of a series that is designed to allow you to pick and choose your course attendance days based on your learning needs. We hope you will learn and return for you next learning goal next year, since each topic will repeat, and new topics will be added. You choose only the days your need to attend this year, and then use what you learn, to only later return for more advanced learning. Training is designed to repeat and evolve to help you help your organization reach its implementations goal this year, next year, and beyond.
Important Notes Regarding this Course:
Hard copies of the course manual will be provided to attending delegates
Course starts at 9:00AM
Lunch is provided
You will need to bring a laptop with WiFi
Who should attend?
This course is ideal for anyone who wants to know how to use Identity Panel.
If you are MIM, Office 365, or Azure AD technical expert or administrator, but have not seen or used Identity Panel, Test Panel, Service Panel, Access Panel, or HyperSync, Monday is a primer for you. If you have used Identity Panel and are familiar with these products, even an older version, we suggest you skip day one and focus on more advanced topics.
Those who are considering purchasing Identity Panel and want a tour of the product and the monitoring, development, and reporting problems Identity Panel solves.
Those who plan to begin using Identity Panel, but don't need advance knowledge, and therefore, only need a single day of introduction training.
Those who are new to Identity Panel, and want to attend day two and beyond of the weeklong course program (attending day-one meets the further learning pre-requisite for those who have not used Identity Panel.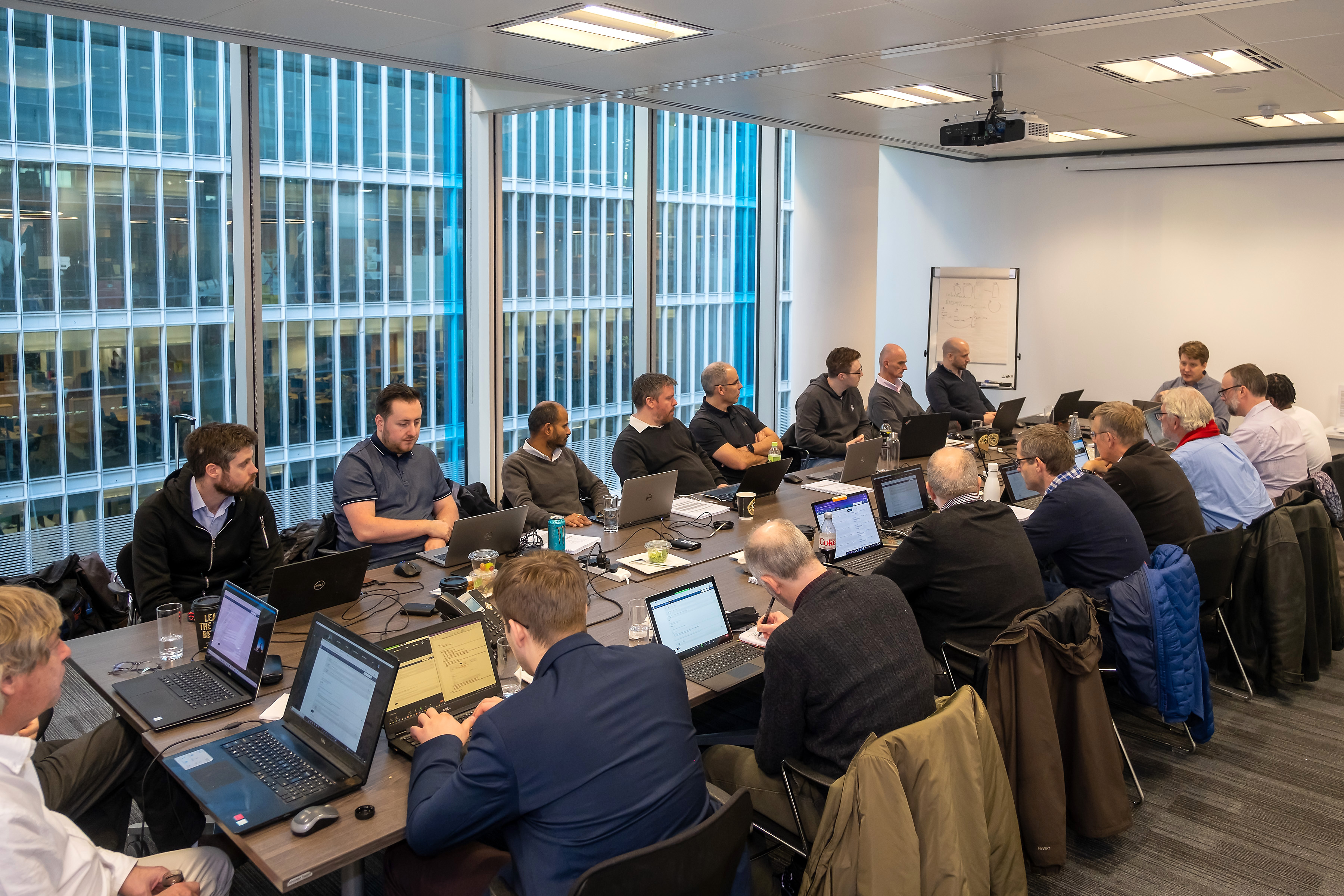 Photo: November 2021 Training - Nokia/Microsoft Building Paddington
Prerequisites
This course provides an overview of the Identity Panel Testing Suite. You will usually be an engineer, developer, or architect in the technologies that will be used with the Suite. As a minimum, you should have a sound understanding of HyperSync, Active Directory, and Entra. Your role in your Identity Panel project will also play a part – for example, if you are going to responsible for reviewing the security of Identity Panel, you would need to be a security expert.
This Outlook invitation is for day-one only. Each day will have its own Outlook invitation you must use separately to RSVP for each respective day. Lunch, coffee, and snacks are included. Lunch includes a vegetarian option.
Course Syllabus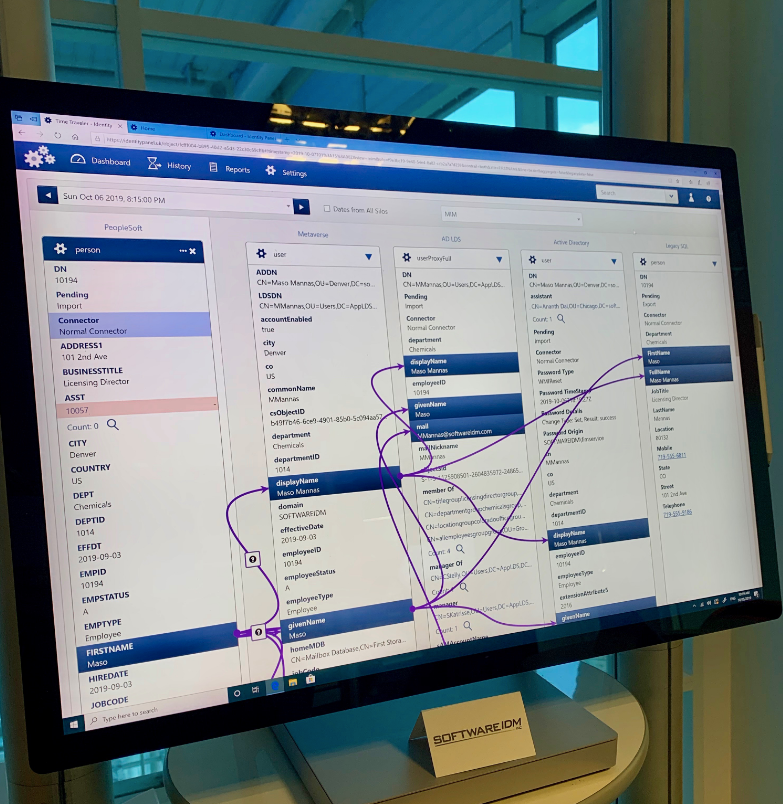 Test Panel Suite
Module 1 - Foundations
The need for testing
Technical and quality
Accuracy verification

Data consistency and integrity

Error detection and handling

Misconfiguration

Data conflicts

Duplicates

Incomplete updates

Edge cases
User experience
Validation of documentation and training
Recovery and resilience
Performance and scalability
Risks
Compliance and legal
Potential for privacy violations
Due care/reputational damage
Exposure to fraud
Security
Data loss
Service desk spikes
Re-development cost
Repairing damage done
Impact on bottom line, stakeholders, solvency
Testing terminology
Types of

test
Test case
Fixture test
JML
Negative cases
Negative test
Data conflicts
Invalid data
Security vulnerabilities
Synchronization failure
Unit test
Scenario test
Environments
Dev
May have no or only some real

systems
QA (Test)
Should mirror real world as far as

possible
Privileges
Free from other testing and data
May have some missing

systems
Number of tests and suites for success
Stage
Live
Types of testing
Development
System Integration
UAT
Production
Regression testing
Role of Identity Panel
Core requirement for Test Panel
Providers
Schedules
Time

Traveler
Lab: Finding your way around Identity Panel
Module 2 Testing and Test Panel (has the feel of Dev)
Challenges with real-world testing
Problems with upstream systems
Budget and time constraints
Typical testing (historical)
MIM (Can t easily code/test/repeat)
Scripts
Role of Test Panel/Identity Panel
Terms
Fixture
Sync
Assertion
Rollback
Clean-up
Tests and test suites
Test > remediate > reset > re-

test
Migration
Initial deployment
Side-by-side
Green field
Updates
Improvement cycle
Data sources
MIM
APIs
Directories
LDAP
Entra ID
Databases
SQL Server
SQL other
Other
Transfer files
Using Test Panel to simulate data

sources
PowerShell
Other
Synchronization engines
HyperSync Panel
MIM
Microsoft Entra Connect
Other (

e.g.

Okta)
Types of synchronization
Delta and full
Multiple cycles
Push out/pull

back
Complex HyperSync Panel cycles
Lab: Introduction to Test Panel
Module 3 Tests and test data (has the feel of QA)
Planning for testing
Budget properly
Understand the

solution
Overview
Identify

gaps
Major risks
Security structure
Who has privilege to do what?
Need for

SoD

?
Understand the

customer
Nature of the organization and their regulatory environment
Who is responsible for what?
Bugs

uncovered
System not meeting

requirements
Signing off on requirements and test cases
Attitude to risk and to

testing
Educate
Need for

completeness
Solution gaps
Areas they haven t thought of
Establish

communications
Approval cycle
Raising concerns
Reporting
Common issues in IDM systems
Duplicate identities/multiple accounts
Anchor issues
Bread-crumbing values
Unexpected diacritics
Null, blank,

missing
Wrong format
Dates
Other
Mass deletions
Missing or incomplete files
System unavailable
Silent failures
Out of band changes
Mis-timed events
Manual interventions
Changes in unmanaged systems
Builds in production (esp. cloud)
Lab:
Test data
Business cases leading to test

cases
Special cases and fixes
Interview staff about existing systems
SIDM KB articles
Issue of using PII
GDPR
Generating test data
Unique value generation
Pulling case date from the Time

Traveler
Replicating cases
Restoring systems (clean-up)
Need/challenges/

solutions
MIM Sync
AAD Connect (Microsoft Entra Connect)
Directories
AD
Azure AD (Microsoft Entra ID)/Microsoft 365
B2B? B2C?
Other
Tips for how to minimize your case development

time
Use the SoftwareIDM exhaustive test case check

list
List case types to include/

exclude
Share above with management, receive sign-

off
Lab: Build test data and run test suites
Module 4 Going live (has the feel of stage/production)
Go

live
Stage
Synchronization engines
HyperSync Panel
MIM
Microsoft Entra Connect
Other (

e.g.

Okta)
Final checks
Lab: Stage (read-only) simulation in HyperSync Panel (preview in MIM?)
Module 5 Project Management
Responsibilities (who is responsible for what)
Change control

boards
Evidence
Test history
Test results history
Reporting process
Mapping business processes to tests
Reporting format
To Developer
To project management
To business sponsor
Lab: History and reporting
Module 6 - Other
Best practices
Test with least privilege
Test user access to SIDM
Testing must be

exhaustive
Final testing must be

independent
Other
Other testing
Mergers,

acquisitions

and spin-offs
Directory consolidations and splits
Multiple HR systems
HR consolidations and splits
Location:
Dublin, 2 Harcourt
Regus House, Harcourt Centre
Block 4, Hartcourt Road
Dublin, Republic of Ireland, D02 HW77
TEL: +351 1 402 9400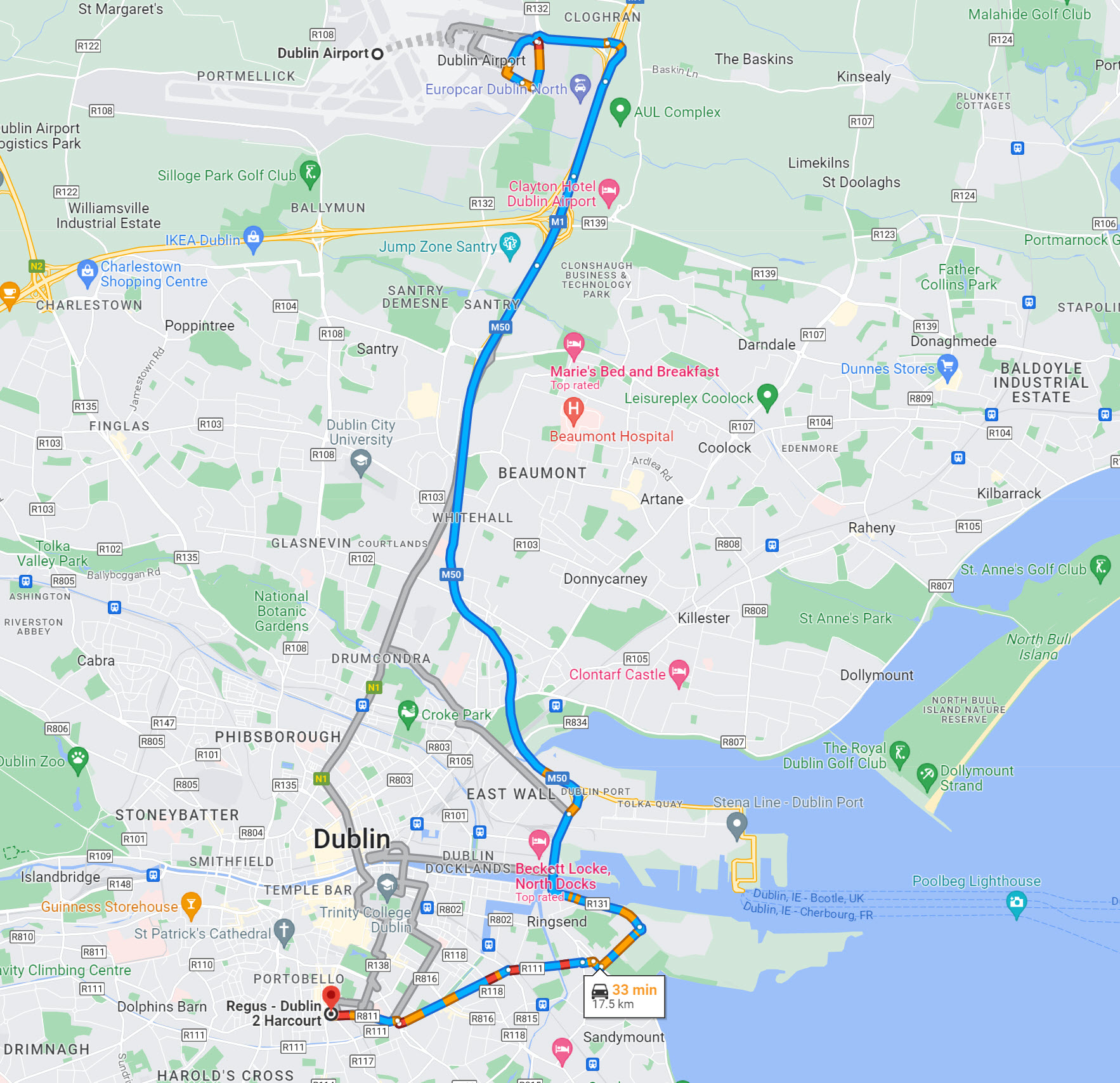 Position your business in the heart of Dublin – a thriving city and international base for major technology firms. 2 Harcourt Centre is ideally located, close to bus and train routes and within walking distance of Grafton Street, Trinity College and leading companies.
Welcome guests to this modern converted building and work productively in light-filled spaces before taking a break in the spacious canteen. With Dublin's restaurants and the River Liffey nearby, find a favorite place to unwind after work.